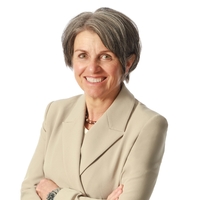 Biography
Barbara Haller Rupf joined the Academia Raetica as its director in April 2021. She oversees policy development, operational tasks, events, services and networking. She holds a degree in geography and an Executive MBA, and previously worked in various management positions in education management and tourism research in Switzerland and abroad. Her earlier professional positions include:

• Director of Studies for "Continuing education in tourism" at the University of Applied Sciences Graubünden
• Director of Studies of the Joint Program "International Business - Tourism and Business Administration" at the University of Applied Sciences Graubünden and Shanghai University of Engineering Science
• Lecturer for Tourism and Intercultural Communication.
• Head of the NRP project "China Inbound Service" in cooperation with the Office of Economy and Tourism Graubünden and the destinations Engadin-St. Moritz and Davos-Klosters as well as with other project leaders
• Principal of the Tourism professional education institution (PEI) Luzern and Thoune

In her free time, she appreciates outdoor sports in the mountains, traveling, and intercultural encounters.