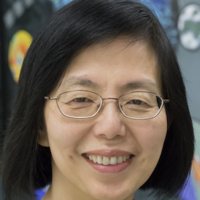 Biography
Hong Zhang received the B.S from Beijing Normal University (1982) and the Ph.D in mathematics from Michigan State University (1989). She was a professor at Clemson University and Louisiana State University before joining the PETSc team at Argonne National Laboratory (ANL) in 1999. She is currently a research professor at the Department of Computer Science of Illinois Institute of Technology, and a consultant in the Mathematics and Computer Science Division of at ANL. She conducts scalable numerical algorithmic research and
develops software for engineering simulations on extreme-scale computers.

She is an active member in Society for Industrial and Applied Mathematics (SIAM).
Presentations
Physics
Computer Science, Machine Learning, and Applied Mathematics